School has started, and we've already beaten peanut butter and jelly sandwiches to death at our house. Here I sit at home, eating a healthy, delicious salad (because I know how easy it is to eat this way…and while we're on the subject of healthy recipes, be sure to check out my AWESOME Healthy 7-Day Meal Plan!) and my poor kids are having to face another day of the same boring sack lunches…until now!

Here are FIVE fun and simple ideas to help keep your kids happy, healthy and willing to eat their lunch!!!
Stick a Toothpick in it
"Toothpick lunches" are one of my kids' favorite things to eat. It is amazing what they will eat if they get to stick a toothpick in it! I usually buy regular toothpicks but it is fun to spice it up a little and buy different kinds. You can order some really fun ones here.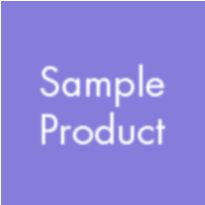 2. Contain it
I LOVE these little containers. It keeps everything fresh and ready for your little one to enjoy.
Food containers snap together to stay organized and save space in lunch bags
Microwave, Freezer and Dishwasher Safe
Perfect for flat or tall lunch bags
Blue Ice pack keeps lunches chilled on the go
Leak-proof lids are easy to open-no adults needed!
Available in 2 unique configurations to fit your child's lunch bag
To learn more about this product, or to order, click here.
I also LOVE these Bento Boxes from Pottery Barn Kids. I love how compact it is and how it separates the food. My kids love to open these and see what yummy things I have put in it. I put a little treat in the one that closes so it can be a fun surprise when they open it. The toothpics come in handy for this lunch as well. Oh and don't forget a little love note! Click here for pricing or to learn more.
3. Cut-n-Seal
Love the Pampered Chef Cut-N-Seal! It spices up a regular ole' sandwich in a jiffy! (Not to mention the little perk of cutting off the crusts for the kids.) Click here for more information on the Cut-N-Seal. And check out how cute these sandwiches are! Thanks to The Muffin Tin Mom for the darling kitty sandwich idea. Click here to see how she did it.
4. Make Lunch Time Fun!



This is the real thing from the movie "Cars." Definitely the lunch for a rainy day! I love the step-by-step instructions from Crusts and Everything. Be sure to check it out to see all of the "Mater Sandwiches" submitted by their viewers!
5. Home Lunch Menu



Recreate the excitement of school lunch by creating your own "lunch menu!" Not only will add some novelty to the sack lunch idea, but it will save you the stress of trying to come up with something new each morning. All of the planning will already be done!
Now it is time for you to share with me some of your fun ideas on how to keep lunch Healthy and Fresh!